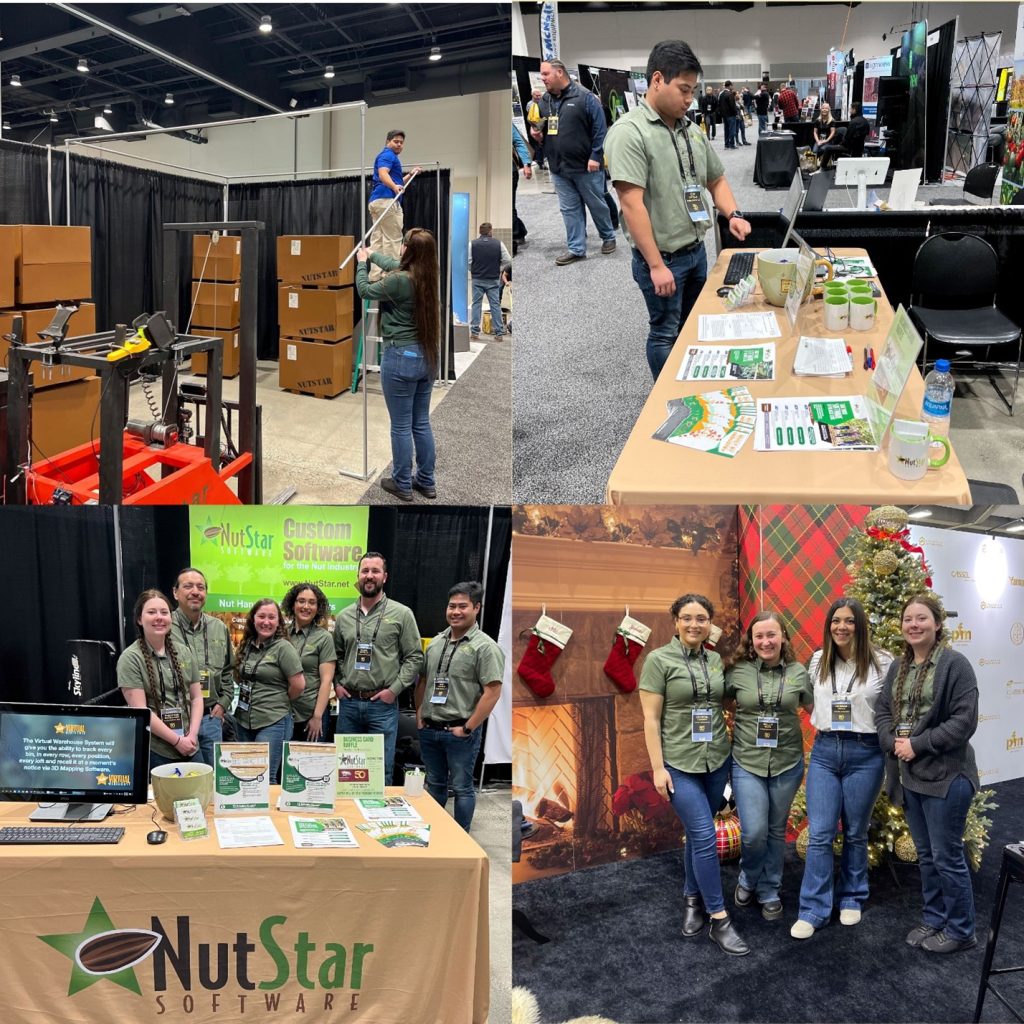 Once again, we partnered together with the California Almond Board Conference. This year, like previous years, we were proud to welcome plenty of visitors to our booth. Which is why we have not missed an ABC yet. Team members always have a fun time catching up with our current clients and talking about our innovations. We also greatly enjoy getting to hear how we can be a solution in the Tree Nut Industry. This year we have met many handlers ready to start with software to improve their systems and we have had the opportunity to invite other handlers who want to switch over to and explore the NutStar community. Which makes our attendance at the Almond Board Conference worth it. We are then able to increase our cliental community within the Almond industry.
While in Sacramento, we were amazed by the sizes and the amount of machinery and technology needed to get an Almond to the table. Edd (NutStar Programmer) "There was so much technology and innovation that I felt like I was a kid walking through Tony Stark's tower, brimming with incredible devices and technological solutions to our daily agriculture life. I saw some devices the size of an almond, others were giant, comparable to the size of Bumblebee from Transformers."
Our main focus was to display one of the first in software in the industry to have built a virtual warehouse.  Providing a solution for hands free scanning with forklift mounted software.  Eliminating position errors with technology.
Other products on display NutWare Software, NutWare Touch, NutWare Online, Nutware QC, and NutWare Mobile.
NutStar took on the conference with 6 team members this year. Frank Ramos (Founder), Molly Waite (Product Support Specialist), Rhiannon McCullough (QC Analyst), Danny Corvello (Special Projects Manager), Edd Castillo (Programmer), and Crystal Cazares (Sales Representative). After all the hard work, relationship building, and educational experiences our team members were able have a little more fun at night in some of the best restaurants in Downtown Sac.
Once again, we all want to thank the staff over at the Almond Board and all the almond industry leaders that have taken part in the 2022 Almond Board Conference.
Please feel free to get on contact with us for more information and to partner with our team.
Call us at 209-250-1324, Email us at sales@nutstar.net or please find the contact button up at the top of this page.